Dr. Rogers Prix Prix Mises à jour,,en,Rogers Prix Prix Gala Early Billets d'oiseaux en vente maintenant,,en,Hôtel Fairmont Waterfront,,en,BC Le,,en,Prix ​​Rogers est décerné tous les deux ans pour célébrer les réalisations des personnes qui ont eu un impact de la pratique et les progrès des soins de santé au Canada,,en,Joignez-vous à nous pour l'annonce de la,,en,gagnant,,en,Conférencier principal Dr ...,,en
Dr. Rogers Prize Award Gala Early Bird Tickets Now on Sale!
Jeudi, Septembre 14, 2017
Fairmont Waterfront Hotel, Vancouver, BC
La $250,000 Dr. Rogers Prize is awarded every two years to celebrate the achievements of individuals who have impacted the practice and progress of health care in Canada. Join us for the announcement of the 2017 winner!
Conférencier principal,,en,Helene Langevin,,en,Directeur du Osher Center for Integrative Medicine,,en,Harvard Medical School,,en,Langevin a été chercheur principal de sept études financées par le NIH étudie le rôle du tissu conjonctif dans la douleur musculo-squelettique et les mécanismes de,,en,thérapies manuelles et basées sur le mouvement,,en,Elle a obtenu un diplôme en médecine de l'Université McGill,,en,suivie d'une bourse de recherche post-doctorat en neurochimie à l'unité MRC neurochimique pharmacologie à Cambridge,,en,Angleterre,,en,et une résidence en médecine interne et en endocrinologie et Fellowship métabolisme à l'Hôpital Johns Hopkins,,en,Elle est professeur en résidence de médecine et directeur du Centre Osher de médecine intégrative à la Harvard Medical School et Brigham and Women 's Hospital,,en,Langevin est aussi professeur invité de neurologie,,en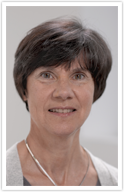 Dr. Helene Langevin
Director of Osher Center for Integrative Medicine
Harvard Medical School
Dr. Langevin has been Principal Investigator of seven NIH-funded studies investigating the role of connective tissue in musculoskeletal pain and the mechanisms of acupuncture, manual and movement based therapies. She received an MD degree from McGill University, followed by a post doctoral research fellowship in Neurochemistry at the MRC Neurochemical Pharmacology Unit in Cambridge, England, and a residency in Internal Medicine and fellowship in Endocrinology and Metabolism at Johns Hopkins Hospital. She is a Professor in Residence of Medicine and Director of the Osher Center for Integrative Medicine at Harvard Medical School and Brigham and Women's Hospital. Dr. Langevin is also a Visiting Professor of Neurology, Orthopédie et de réadaptation à l'Université du Vermont College of Medicine,,en,Rogers Prix du Jury annoncé,,en,Cinq éminents experts dans le domaine de la médecine complémentaire et alternative,,en,pour déterminer vainqueur de,,en,Prix,,en,JUILLET,,en,Prix ​​Rogers d'excellence en médecine complémentaire et alternative est heureux d'annoncer le jury pour la,,en,Le jury,,en,composé de leaders d'opinion et des experts complémentaires,,en,la médecine alternative et d'intégration,,en,est chargé de déterminer le vainqueur de la Biennale,,en,les membres du jury sont,,en,James S,,en,Gordon,,en,- Fondateur et directeur du Center for Mind-Body Medicine,,en,servi en tant que président de la Commission de la Maison Blanche sur la politique de médecine complémentaire et alternative,,en,Joseph Pizzorno,,en,- Président fondateur de l'Université Bastyr,,en.
2017 Dr. Rogers Prize Jury Announced
Five distinguished experts in the field of Complementary and Alternative Medicine (CAME) to determine winner of $250,000 Prize
VANCOUVER, BC (JULY 6, 2017): Le Dr. Rogers Prize for Excellence in Complementary and Alternative Medicine is pleased to announce the jury for the 2017 Dr. Rogers Prize. The jury, comprised of thought leaders and experts in complementary, alternative and integrative medicine, is tasked with determining the winner of the biennial $250,000 Dr. Rogers Prize.
La 2017 jury members are:
James S. Gordon, MD (USA) – Founder and Director of The Center for Mind-Body Medicine; served as chairman of the White House Commission on Complementary and Alternative Medicine Policy
Joseph Pizzorno, ND (USA) – Founding President of Bastyr University; membre de la Maison Blanche Commission sur la politique de médecine complémentaire et alternative en,,en,et le Comité consultatif de couverture d'assurance-maladie en,,en,Mary Ann Richardson,,en,- Ancien Directeur de la recherche de la Fondation nationale pour la médecine alternative à Washington,,en,Susan Samueli,,en,- Co-fondateur de la Fondation Samueli et membre du conseil consultatif du Centre Susan Samueli de médecine intégrative à l'Université de Californie,,en,Irvine,,en,Simon Sutcliffe,,en,- Président de l'Association internationale contre le cancer et le Réseau international pour le traitement du cancer et de la recherche,,en,Canada Direction générale,,en,ancien président de la BC Cancer Agency,,en,Acheter des billets pour l'événement via le site officiel,,en 2000, and the Medicare Coverage Advisory Committee in 2002
Mary Ann Richardson, PhD (USA) – Former Director of Research of the National Foundation for Alternative Medicine in Washington, DC
Susan Samueli (USA) – Co-founder of the Samueli Foundation and member of the Advisory Board of the Susan Samueli Center for Integrative Medicine at the University of California, Irvine
Simon Sutcliffe, MD (Canada) – President of the International Cancer Control Association and the International Network for Cancer Treatment and Research – Canada Branch; former president of the BC Cancer Agency
Purchase tickets to the event through the official website ICI.